Treasures of the River Bottom Forest – An Interactive Nature Experience
Find out what natural treasures are hidden in the forest around Camp Manitou! This interactive nature walk will inform and inspire you to look for the hidden ecologicial gems in your own neighbourhood, while providing a deeper understanding of the camp area.
Time of the workshop: Friday Morning
Group that this workshop is best suited for: Preschool to School Age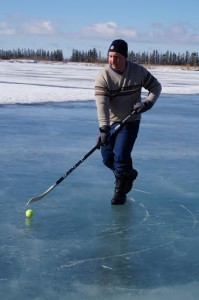 Presenter Bio:

Barret Miller grew up playing outside. As FortWhyte Alive's Special Projects Interpreter, he now works to get people outside more often, and to help people get more out of being outside.