Environmental Games and Initiative Tasks- Jeff Reading- Workshops 2016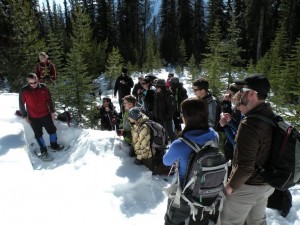 Do you like to have fun? Do you like to be outside? Do you think learning is active? If so, this is the session for you. We will venture outside and engage in a number of environmental games, initiative tasks and other group activities that increase understanding of oneself, others and the natural world. These activities are a means to an end. We will discuss how to introduce them, how they address curriculum, how to use them to foster such things as leadership, followership, problem solving, team building,behaviour management and group dynamics. This is an active session, specifically designed so everyone is part of the fun.
Workshop time: Saturday Afternoon
Group that this workshop is best suited for: Not-specified
Presenter Bio:

Jeff Reading

, (B.A., B.Ed., L.L.B., M.A.) is President at Actions Matter, a social enterprise intent on fostering a sustainable way of living. Throughout his career he has worked as a Summer Camp Director; instructor for

Outward Bound

and the

National Outdoor Leadership School

; a classroom teacher, school administrator and system leader in environmental and outdoor education for the

Calgary Board of Education

; served as President of the

Alberta Teachers' Association's

,

Global, Environmental and Outdoor Education Council

; led Ecological Footprint development work for the City of Calgary; managed provincial energy efficiency programs for the Government of Alberta; helped develop and deliver a graduate program in

Outdoor Education at the University of Calgary

; and led teams that have tackled international climate change challenges. He is

Chair of the Alberta Council for Environmental Education

and the

Green Learning Canada Foundation

and also sits on an assortment of outdoor, environment, energy and sustainability focused not for profits and foundations.