Risk as a Teacher- Jeff Reading-Workshops 2016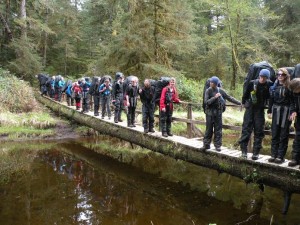 Okay, so we can't jump out of perfectly functioning airplanes, go gallivant through avalanche terrain or ride on any mechanical bulls. However, there are lots of other activities to engage in the outdoors that help deliver the program of studies. How do we plan these sorts of activities safely? How do we manage outdoor risk? What sorts of elements should be considered in developing activities, units and field study days? How do we ensure that our students are equipped to make the "right choice" when they are outdoors – and you are not there to coach them? How do we use risk as an effective teacher as we integrate outdoor education across the curriculum? This active outdoor session will address these questions, and others, as we explore a hiking, backpacking and camping series of adventures.
Time of the workshop: Friday Afternoon
Group that this workshop is best suited for: All Ages
Presenter Bio:

Jeff Reading, B.A., B.Ed., L.L.B., M.A.

 Jeff has experience in social enterprise development, climate change mitigation and adaptation strategies, renewable energy solutions, facilitation across a wide range of audiences and topics, environmental business case development, partnership management at the local, national and international level, organizational transformation and change management, environmental and energy literacy, and outdoor education.